Embrace

eSIM Technology

For mobile carriers new to eSIM who are looking for a feature-rich, one-stop-shop eSIM solution. 10T Tech is a globally trusted service provider offering a free of charge POC and the world's fastest eSIM platform deployment.
My10T and SMDP+

10T Tech has been delivering consumer eSIM solutions since 2018, with over 70 live deployments as of 2021. Our SMDP+ offering is enhanced by the industry's most sophisticated eSIM management platform, called My10T. This feature-rich UI is the focal point of 10T Tech's eSIM ecosystem solutions.
With My10T & SMDP+, mobile carriers get a feature-rich and competitively priced one-stop-shop consumer eSIM solution, that can be deployed in as little as 2 weeks. It helps carriers differentiate their service from their competitors and enables the most advanced digital subscriber acquisition strategies, out of the box.
Highlighted My10T & SMDP+ Features and Functionality
Free of Charge Proof Of Concept
1 week setup of a POC with your own data so you can test and experience eSIM, downloading your own profiles
Rapid Deployment & Service Launch
With 10T Tech, carriers can access a feature-packed eSIM service in weeks not months, allowing them to launch a differentiated consumer eSIM service and leverage sophisticated subscriber acquisition and retention strategies.
"10T Tech has been an essential ally in our efforts to remain the most innovative mobile carrier in Malaysia by launching consumer eSIM before anyone else. 10T helped us launch both fast and with highly advantageous commercials, and has improved on the initial solution with its recent upgrade to My10T SMDP+ UI and its suite of advanced features and services."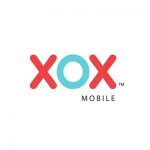 XOX Sdn Bhd, Malaysia
Chief Strategy Officer, XOX Berhad
"I and Vodafone Ukraine team want to express sincere gratitude to 10T Tech for the rapid development of eSIM project. Vodafone Ukraine was able to start selling eSIM-cards in the shortest possible time due to the excellent interaction with the 10T Tech team and received a lot of positive feedbacks about product from subscribers. Also I would like to note the professionalism and responsibility of the 10T Tech team. Vodafone Ukraine has only positive impressions about working on the eSIM project with 10T Tech."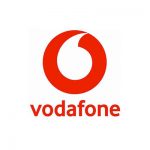 Vodafone, Ukraine
Head of Digital Communication Platforms, Vodafone Ukraine
"Lao Telecommunication Public Company (LTC) the largest telecoms operator in Lao PDR and TPlus Digital Sole Company, the third largest telecoms operator in Lao PDR, have worked closely with 10TTech to develop their e-sim solutions for their subscribers. 10T Tech offers quick turnaround on implementation and delivery and works closely with its partners to tailor the solution to the local market conditions. The rapid turnaround has meant that both LTC and TPlus have been able to offer esim services faster and more conveniently than their competitors in the Lao market."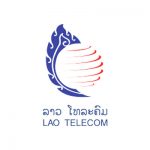 Lao Telecom
Manager - Investor Relations & Marketing, Lao Telecom
"Our partnership with 10T has truly transformed the signup and onboarding experience for our customers, making it an instant, fuss-free and 100% online process. Customers can now expect to get an activated plan in under 10 mins without leaving the comfort of their own home."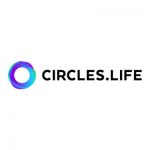 Circles Singapore
Product Manager, Circles Singapore